Prolific Stunt Performer Cheryl Lewis Gets Hit By Cars For A Living
Cheryl Lewis discusses race, gender, and the sacrifices of stunt performers in this 2017 interview by Eric Shorey
​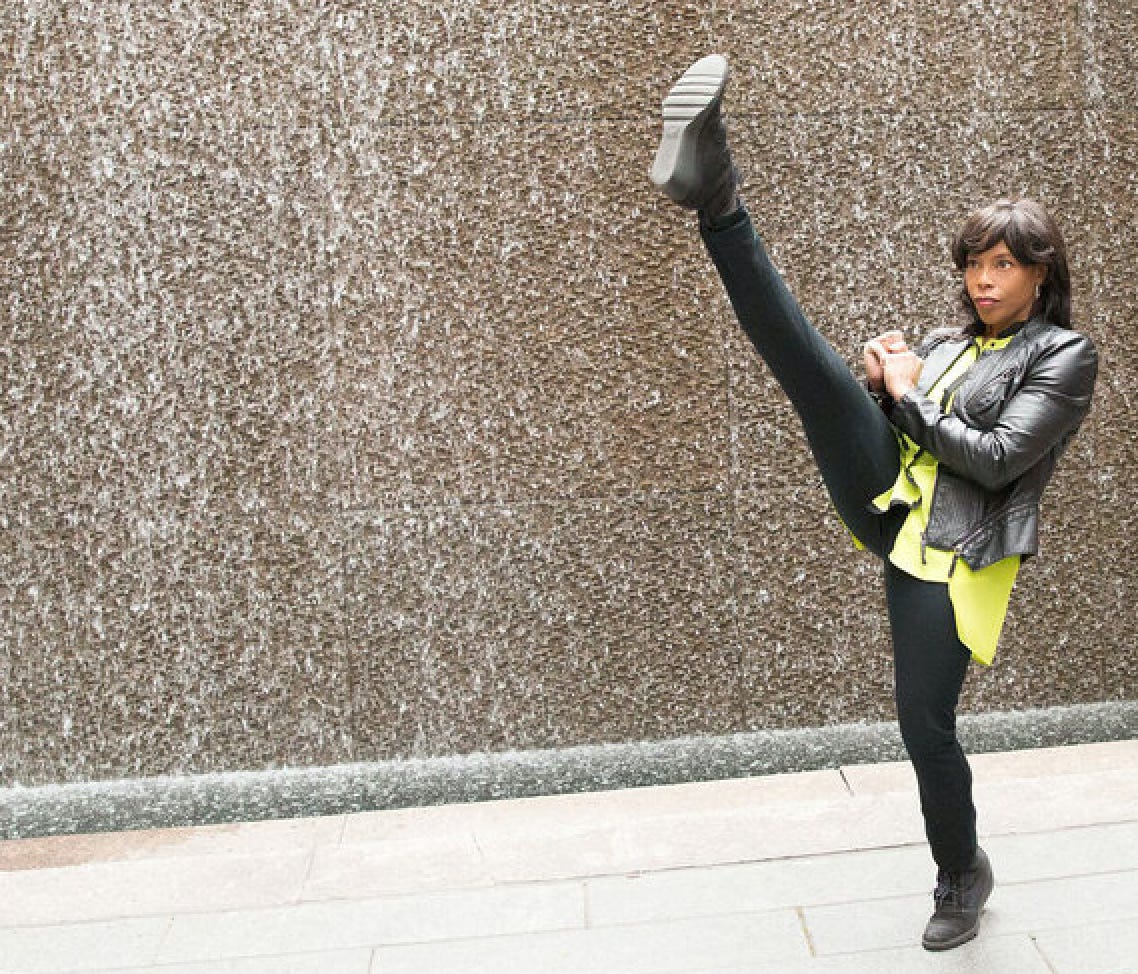 [This interview originally appeared on Oxygen.com in 2017]
Cheryl Lewis has been hit by cars before. Cheryl Lewis thinks more about being hit by cars than most of us ever will. In fact, having performed stunts on countless television shows, she gets paid to be hit by cars.
"There are different types [of car hits] depending on the character and the narrative of the show," she explained, "You'll have that, 'Oh my gosh that person ran in front of me and I didn't mean to hit them,' car hit. In those, the car will hit the person and stop. And then you have the kill shot where the car will hit the person and keep going."
This is her job: get hit by a car, get up, and do it again.
Stunt performers are not nearly as celebrated as the actors and actresses that we read headlines about every day, and yet these men and women put their lives on the line for the sake of our entertainment — but without the reward of adoration and attention that other performers may receive. Lewis has racked up over 75 credits on IMDB, including Orange Is The New Black (yes, she played Vee in that infamous Season 2 car hit), The Mindy Project, Gotham, Shameless, Straight Outta Compton, Workaholics, Crossbones and countless more — and yet you might have never even seen her face.
"I tell my mom, usually if you see my face, the character is probably going to get killed," she quipped.
But Cheryl isn't just a stunt performer. This polymath bills herself as a "professional stunt woman, dancer, actor, aerialist, puppeteer."
"Stunt work is just one of those things that I could combine everything that I do and did growing up," explains Lewis, who trained in a handful of different sports and dance forms as a child. "I think everything services everything else. So: being a gymnast, being a dancer, a martial artist, just being an athlete, being able to throw a softball or spike a volleyball — all those skill sets that I worked at and practiced and trained at can transfer over to stunt work."
Cheryl's interest in physics makes her one of the most cerebral stunt performers in the game: "It might sound funny but my father was a mathematician and great at physics and I love math and physics and computer science ... We would watch action shows and break it down to the physics of it. It's about logic and physics and figuring things out. When I was a kid, I climbed up on the roof, I walked across the roof, I lifted myself on the chimney, and I looked down. That's how I figured out there was no such thing as Santa Claus. Santa can't fit down there. It doesn't make sense. It's not logical."
Growing up, Lewis studied the films of Bruce Lee, Sammo Hung, Yuen Biao, and Jackie Chan, noting the way her idols "move, how they dance around." She practically worships at the altar of The Blues Brothers, a movie which she considers "awesome ... It's a musical without being a musical. There's helicopters and people repelling off of buildings and car chases and cars being destroyed and Steven Spielberg makes a cameo but you don't know its him."
Cheryl landed her first proper stunt gig after performing in Disney's "Tarzan Rocks" stage production, where she worked on numerous aerial apparatuses including cloud swings, Spanish webs, trapezes — and she roller skated, too. Eventually, "they were filming something in Florida, and they said, 'Oh, we need an African American female that can do five back handsprings in a row. Oh, Cheryl at Tarzan Rocks!' So that was my first SAG stunt job. I loved it and just continued from there."
Stunt people are so seamlessly edited into movies these days that casual audiences tend to learn so little about the process. To the obvious questions about the job, Lewis had honest answers: Does it hurt?
"It doesn't tickle, no."
Is your family worried about you?
"Being a stunt performer doesn't impress my family at all ... I think they're used to it."
Have you ever been seriously injured before?
"Knock on wood, no I haven't. There's bumps and bruises and everything but nothing serious."
And how, especially as an African American woman, have changes in the thinking about diversity affected her career?
"For African American stunt performers, in particular African American female stunt performers — It's improving. Back in the day they would slap a wig on a guy — And you don't need to do that! There are plenty of females with the skills and the athleticism and the qualifications to do that."
"They [also] used to 'paint down': they would use Caucasian females and they would just change their skin color," she explained. "It's just basically putting someone in blackface to be that double of someone."
And while Cheryl insists that "it's getting better," the racism of the entertainment industry still persists: "A lot of people still think we don't swim."
Luckily, Lewis noted that with more scripts featuring black women in more varied roles, more opportunities exist for stunt performers, too.
"It's slowly opening up; it's starting to be more okay. We can do that. [A female protagonist] can be a lawyer and the lawyer can be black. It can happen."
The drawback of this new attitude is that now the biz is more competitive than ever: "I think it's increasing the amount of people who want to [be a stunt performer], just because of technology and the internet. There's more awareness, there are a lot more people putting out clips ... The market has not been saturated but there are a lot more people coming in saying that this is what they want to do. And you have to stick with it."
Cheryl now wants to try out working as a fight choreographer, a position usually still held largely by men.
"I'm seeing more female stunt coordinators, but not fight choreographers and fight coordinators," she says. "That's what I'm working personally towards. Female-wise, I wish it would be just a little bit more thoughtful and realistic ... I feel when you have male choreographers sometimes, they don't think about it from the perspective of a female, they just think about the perspective of the group being in the fight. [A woman] punching a fat guy in the stomach its not gonna do anything. Knowing the spots with a kick — for the female that's going to do more damage. To me, that's more realistic."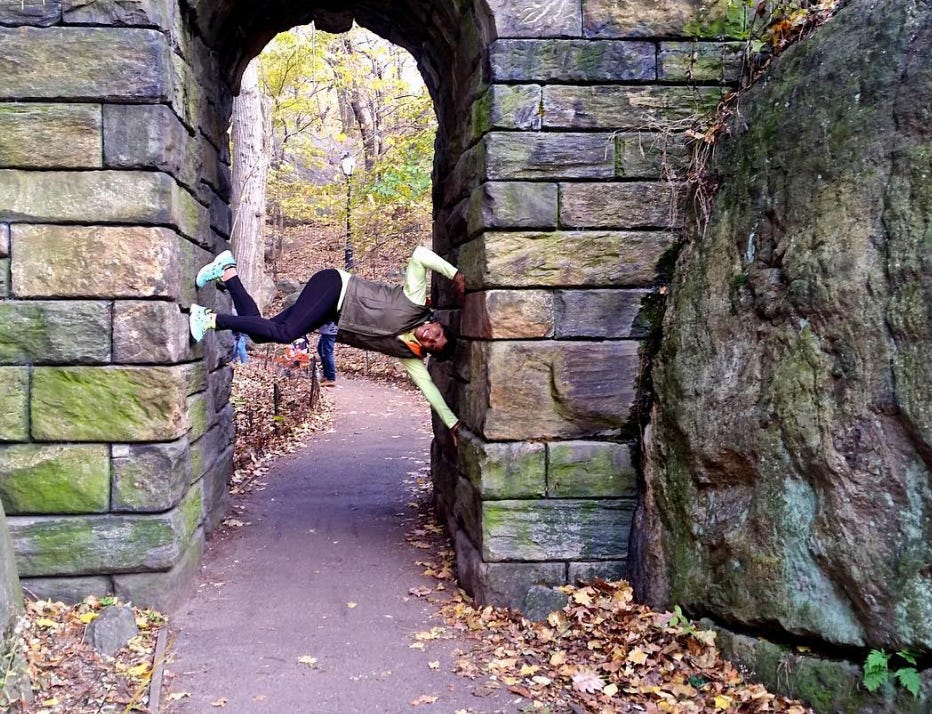 While Lewis has been extraordinarily lucky, it's not easy to see how injuries take their tolls on her coworkers, colleagues, and friends. Pleasant and perky throughout our interview, a somberness came over Lewis when she thought about her less fortunate comrades.
"It happens. One had — I think it was a car hit — she flew off and hit the curb and went into a coma. [She] had to have brain surgery. But thank God [she] came out, recovered, and was back at work a couple of years later ... On Resident Evil, that stunt woman lost an arm. She's been a trooper about it, she's been very positive, very proactive about the whole thing."
With 10 years of experience, Lewis is noticing how the work is taking a toll on her own body, too.
"It can start to add up," she says. "I can wake up with a little more aches and pains. I used to be a dancer and there was this joke that the youngest dancers would come into the room, huff huff, and they're warmed up ... As you get older, people are like, 'Why are you here two hours early?' I just have to warm up more."
But Cheryl's not planning on stopping any time soon. Inspired by the longevity of legendary dancers like Martha Graham, Lewis plans on going until she absolutely can't go anymore:. "Martha Graham, her last time on stage performing — she was 72. Her partner was 24. That's in my head. If she can do it, I can do it."
We certainly believe her.
If you've enjoyed reading this free post, why not subscribe for more JUDGEMENT? Sign up to have free content delivered straight to your inbox, or pay $5 for monthly subscriber-exclusive content! Thank you for enduring this sales pitch.
​